August 31, 2012 in General Motor Trade News & Info, Motor Trade Insurance News & Info
The motor trade news generally applies to the industry, but there has been an interesting report of late, which people in the industry need to take note of, ensure that they are complying and staying on top of the latest trends.
A staggering report was recently released where the UK police advised that they had seized one million vehicles since they started their crack down on uninsured drivers seven years ago. That is one million vehicles in only seven years.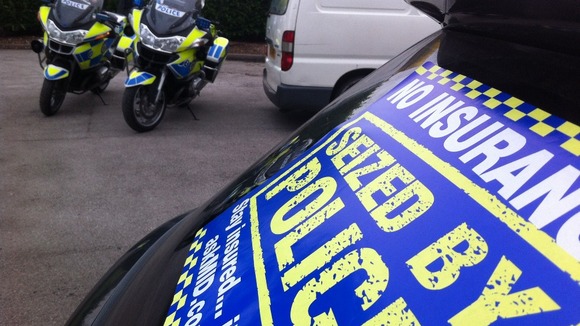 On average the police are seizing around five hundred vehicles each day in the UK with the worst areas being the West Midlands and West Yorkshire. Of these vehicles three in ten are being crushed.
Now while many think that they can get away without insurance on their vehicles, they
are sorely mistaken with the technology in police vehicles which sends data directly from MIB (Motor Insurance Bureau).
The Importance of Insurance for Your Business
As a business owner in the industry you cannot afford to get caught without the relevant insurance. Losing your driving license can be the worst thing that happens to your business leaving you unable to drive customer vehicles and even struggling to get to work and back. 
There is an additional cover you can take on your insurance, but you need to ensure you have the insurance up to date first. This cannot be stressed enough, in your line of business you cannot afford to get caught as these one million drivers have been. You need to take note of when your policy is due for renewal and ensure it's paid on time to reduce the risk of being stopped.
Any business owner needs to have a driving license in this industry, you are required to drive customer vehicles on a regular basis to test drive them and find faults, you also need to offer your customers the ability to try before they buy if you run a car dealership. These are things a business cannot run without.
As a dealer if you are unable to offer your customers the ability of driving a vehicle before purchase, chances are you are going to lose the sale. This has been seen so many times where the dealer thought that the insurance was a waste of money, they then either enabled the customer to drive without the relevant insurance or refused the client the right to drive the vehicle, both ending in unpleasant consequences.
Staying updated on the motor trade news lets you get insight into what is happening on the UK roads, what you need to be aware of, changes in the industry and how to prepare yourself moving forward.