August 16, 2012 in General Motor Trade News & Info
As the momentous Olympic Games finally draws to a close, we can take some relief in the
fact the controversial games lanes will become inactive – well at least until the Paralympics games commence! The Olympic Route Network (ORN) confirmed the closure, which began on the 14th August so that athletes, officials and media would have time to make their departure. During the course of the lanes operation some 2,500 motorists have been caught using the roads without the proper authorisation, amounting to around £312,000 in fines.
The ORN has proved useful to the VIP's of the games, getting them to and from events with ease. The lanes are a compulsory feature of any Olympic games and key in making the games run as smoothly as possible. When the lanes were first initiated prior to the game's opening ceremony, motorists were given a six-day period of grace. This gave motorists a chance to adapt to the new lanes, given only a warning if caught using the lanes.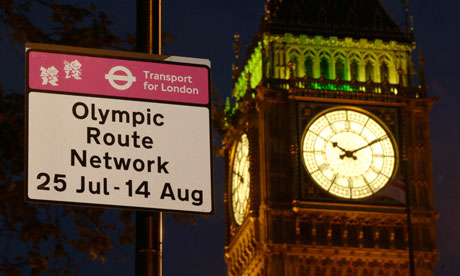 Despite the introductory to the lanes of the public many remained somewhat confused by the addition and found themselves shelling out for fines as a result. The 30 miles total length of the lanes were only operational within given time zones whereby they were opened to the general public during early hours of the morning. What's more is that only around 40% of the Olympic lanes were open within any given period, leaving the remaining 60% open to all traffic.
To keep motorists updated with which lanes were operational the Variable Message Signs
(VMS) were readily seen on roadsides. On certain occasions however the lanes were closed from lack of use due to the fact many athletes and officials chose to use public transport to get to their destinations. According to transport chiefs the lanes have been successful with 98% of motorists complying with the new regulations and 150 warning signs giving updates on road closures and restrictions.
The majority of the lanes used in the Olympics will not be utilised during the Paralympics games, with only 8.7 miles of the original 30 mile ORN being used. Whether or not the same £130 fines will be introduced when the lanes re-launch themselves is yet to be announced, but for now at least many motorists will be glad the inconvenient game lanes are out of order.