October 19, 2012 in General Motor Trade News & Info, Motor Trade Insurance News & Info
If you run a cab business whether you work in the city or in a quiet village, you must get yourself covered with taxi insurance. This is a legal requirement in the UK and the mistake many cab owners make is believing that a private auto policy will protect them and their customer in the event of an accident.
If you offer the service to transport customers from one destination to another and you are doing so under a private auto policy, should you be involved in an accident, not only will your vehicle not be covered, but neither will your customers. This is a shocking truth that many cab companies overlook, but a private auto insurance only enables you to use a vehicle for private use, the minute you use it for business, your policy is null and void and you are left in serious financial trouble.
These policies are specifically designed for your industry. Besides being a legal requirement they are a necessity to ensure your business doesn't end up with a large financial bill which you cannot pay.
Your policy should cover your vehicle or vehicles comprehensively. This means that any damage caused to third party vehicles or property is covered along with repairs or replacement of your own vehicle.
The policy should also protect you in the event of an accident, this can include additional loss of income, which pays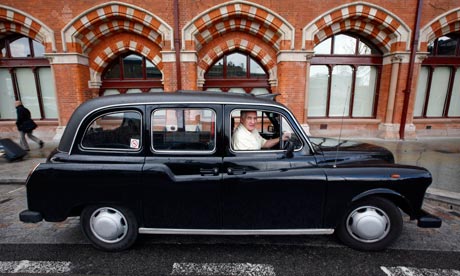 you out for the time you are unable to work. This may be while you wait for repairs to be carried out or if you need time to recover before returning to work. Loss of income is a wonderful cover to have, it ensures that you can continue to pay bills even while you are unable to work. This means your business can continue moving forward even without you behind the wheel.
Then there are your customers and you need to ensure you are covered to take them where they want to go. In the event of an accident whether it was your fault or not, you are responsible for protecting your clients. So public liability cover is essential to the daily running of your business and your policy can protect you against any claims laid against you for loss of income, medical expenses or mental distress.
What you will notice is that if you run your company in the city you will have a higher premium than the cab companies that run in the quiet countryside. This is due to the fact that your risk of having an accident in the city is increased as there are more vehicles on the roads. Always double check any taxi insurance policy to ensure that your entire business is covered and that it offers you the best protection when you get in your vehicle each morning.